Define Project Scope
We'll define Project scope as the foundation of a project; what work is to be done and the necessary effort needed to complete this project.

Download MindView. Free Trial.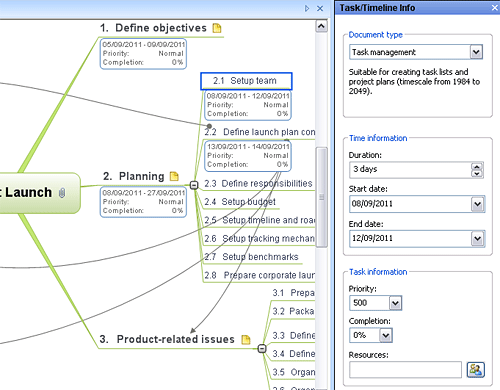 The Project Scope
The project scope, which is finalized in the project planning process, defines all of the deliverables of the project in great detail. Put another way, a project scope defines what work will be specifically included, or excluded, and guides the project manager on decisions to add, amend, or remove any work as the project progresses.
The project scope may also define the project boundaries. Project boundaries set clear limits for the engagement and define what the project will not deliver—such as distributing software for the customer, creating user guides, or providing training for end users. It's important to define project boundaries so the customer doesn't expect more than what they're receiving.